We will get a period of dry weather in Central Indiana this afternoon, then late this afternoon/ evening strong to severe storms could develop.  The time we will be watching for storms will be between 4pm and 10pm.  Damaging wind, hail and lightning will be the biggest threats.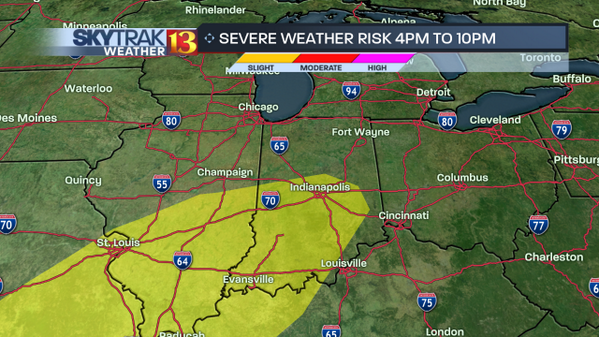 The more the clouds stick around, the more diminished our severe weather threat will be.  However, the latest satellite image is showing sunshine breaking through in Illinois.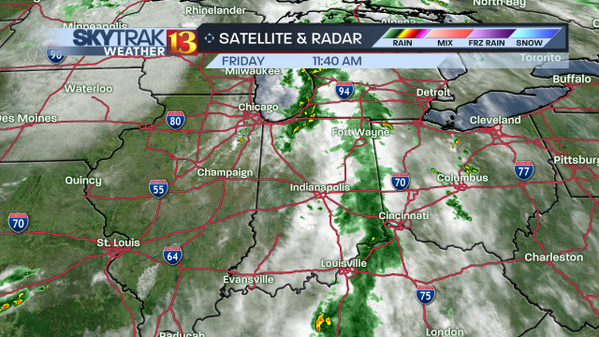 Highs will eventually top out in the mid 70s today.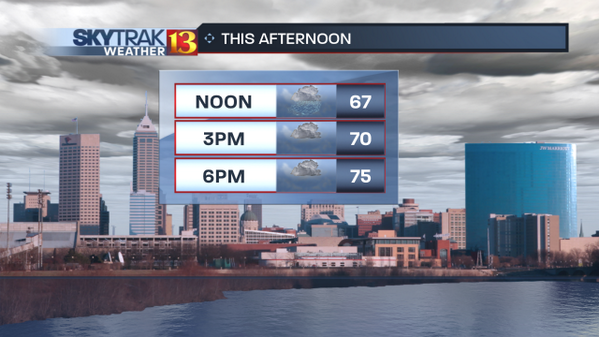 For the Grand Prix tomorrow, the weather should be fantastic.  There is a slight chance for an isolated shower.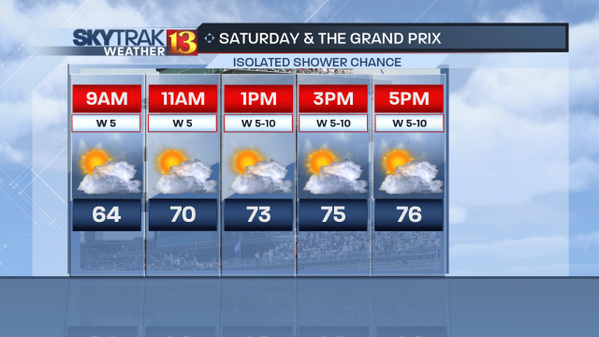 Sunday will be mainly dry, with scattered showers and storms developing late Sunday evening.
A big cool down is headed our way by the middle of next week.